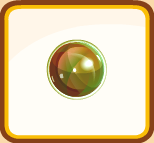 Required to help craft your Graveyard Travel Stone in the Mystical Forge.
It is only obtainable by asking your friends, posting on your wall. You may copy that link and post it in the forums.
Limited #s available! Before it's too late get one for yourself!
Ad blocker interference detected!
Wikia is a free-to-use site that makes money from advertising. We have a modified experience for viewers using ad blockers

Wikia is not accessible if you've made further modifications. Remove the custom ad blocker rule(s) and the page will load as expected.